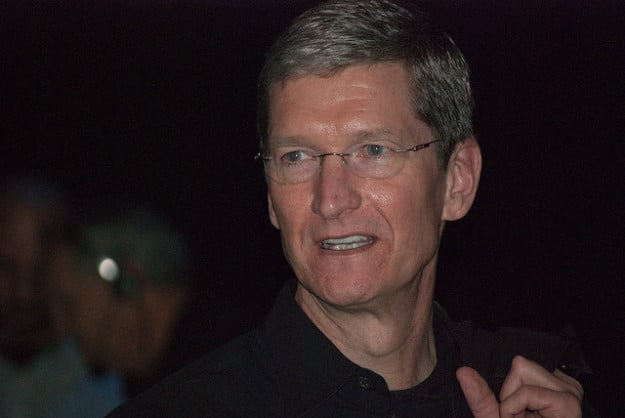 Apple (NASDAQ:AAPL) CEO Tim Cook named some of the people who have most inspired him and discussed Apple's respect for human rights during an awards ceremony hosted in New York City by his alma mater, Auburn University. Cook was there to receive a Lifetime Achievement Award from Auburn University's College of Human Sciences. As noted on Auburn University's website, the award recognizes "people and partnerships that make significant and lasting contributions to people's well-being locally and around the world."
In his acceptance speech, Cook recalled the experience of seeing a cross-burning while he was growing up in 1960s Alabama. "This image was permanently imprinted on my brain and it would change my life forever," said Cook.
Cook noted that he has three photos in his office – two of Robert Kennedy and one of Martin Luther King Jr. "They sacrificed everything, including their lives, as champions of human rights and human dignity," said Cook. "Their images inspire me. They serve as a reminder to me every day that regardless of the path that one chooses, there are fundamental commitments that should be a part of one's journey. For this reason and many others, I was very fortunate that my life's journey took me to Apple."
Cook noted that Apple is a company that believes in "advancing humanity through its products and through the equality of all of its employees." Last month, Cook penned an op-ed for the Wall Street Journal in support of the Employment Nondiscrimination Act, or ENDA, that seeks to end employment discrimination against lesbian, gay, bisexual, and transgender workers.