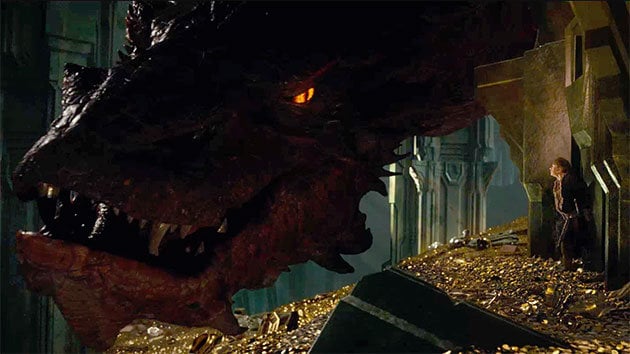 Time Warner's (NYSE:TWX) TNT cable network has landed the rights to the next film in Peter Jackson's Hobbit trilogy after already gaining exclusive access to cable broadcasts of the director's Lord of the Rings films several years ago. Those films are distributed by Time Warner subsidiary Warner Bros. Entertainment, and the cable debut of the Hobbit films will keep the Tolkien adaptations in the Time Warner family.
The first film in the Hobbit trilogy, The Hobbit: An Unexpected Journey, was released in theaters in December of 2012 and will premier on TNT in 2015. The latest Hobbit installment, The Hobbit: The Desolation of Smaug, debuted in theaters on December 13 of this year and will hit TNT in 2016, according to a report from Variety.
The Desolation of Smaug was number one in the box office over the weekend, pulling in $31.5 million in its second weekend in theaters. The latest Hobbit film managed to stay ahead of the Will Ferrell comedy Anchorman 2: The Legend Continues, which was produced by Viacom's (NYSE:VIA) Paramount and made $26.8 million at the box office in its opening weekend, according to CNN.