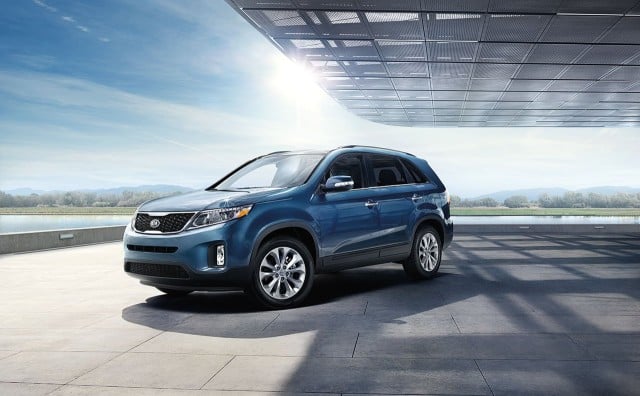 Several years ago, cars, SUVs, and trucks were divided into clear and concise categories. You had your small sedans, medium sedans, and larges sedans; big SUVs and smaller SUVs; wagons and pickups. However, the market doesn't necessarily work out to be so black and white, and there are often opportunities for automakers between the gaps. Above all, the crossover segment — a blend of SUVs and station wagons with the comparable fuel economy of a sedan — has proven to be among the most popular result of the blurring of segment lines. People — families, even — can enjoy commendable cargo and passenger space on a footprint that's manageable for city and urban driving; its less painful to fill up than larger SUVs, as well.
The last couple of years has seen the crossover segment explode, and it now covers everything from cars under $20,000 to vehicles that breach the $50,000 mark, and sometimes well beyond (a well stocked Audi SQ5 will start at a hair under $60,000). That's quite out of reach for most new-car buyers, so iseecars.com contributor James Hamel was nice enough to compile a list of some top crossover picks hanging around for 2014, all of which run under $30,000. Here they are, ranked in no particular order.
1. Kia Sorento
A kid-friendly third-row seat and a frugal four-cylinder option make the Kia Sorento a smart pick for families who aren't looking to drop a large sum on a new car, as it starts at $24,100. If the base package doesn't seem all that exciting, the Kia can be optioned with a 3.3 liter V6 and all-wheel drive if the buyer so chooses.