Here's your Cheat Sheet to this week's top financial industry business headlines:
Bank of America Corporation (NYSE:BAC): Current price $11.44
Late last week, the New York Federal Reserve (Fed) revealed in a court filing that back in July, it had released Bank of America from all legal claims against it originating from losses in some of the bank's toxic mortgage-backed securities the Fed received when the government bailed out the American International Group in 2008. A surprise in the filing, which was part of a case brought by AIG, was that the New York Fed let Bank of America off the hook even while AIG was trying to recover $7 billion in losses on those very mortgage securities. The Fed declined to comment to The New York Times on the matter.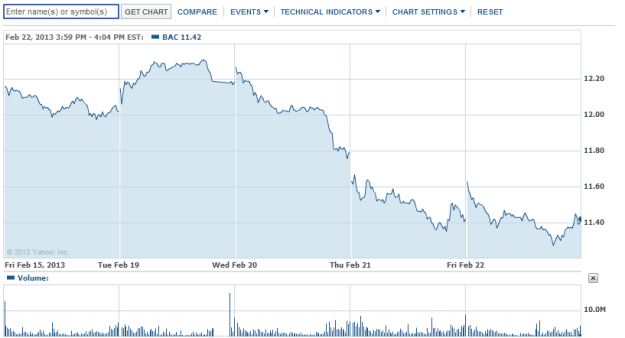 Are these stocks a buy or sell? Let us help you decide. Check out our Stock Picker Newsletter now.
SL Green Realty Corporation (NYSE:SLG) Current price $84.64
On Tuesday, the firm announced the close on a $900-million first mortgage refinancing of 1515 Broadway. The new 12-year, 3.93 percent fixed rate mortgage financing supplants the former $775 million mortgage loan. The refinancing is subsequent to the April 2012 renewal by Viacom of 1.6 million square feet at the office tower through 2031. SL Green will recognize about $116 million in net proceeds from the transaction.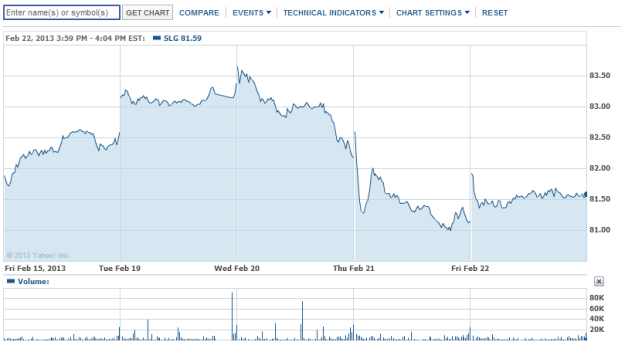 The NASDAQ OMX Group (NASDAQ:NDAQ): Current price $31.36
Nasdaq is undervalued in the public market, as its shares bring only 11 times its projected 2013 profits, compared to multiples in excess of 18 times for the likes of CME Group and CBOE Holdings, or 16 times for New York Stock Exchange. Some observers attribute that to outdated  perceptions of Nasdaq as only a stock exchange, and Americans investors' recent indifference to equities.