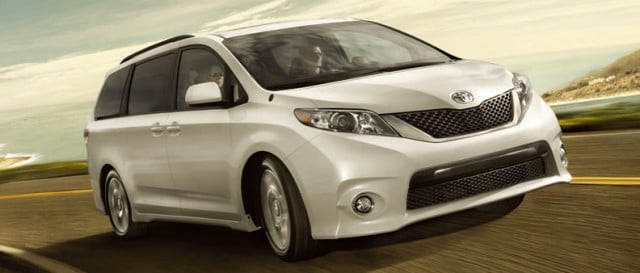 When an automaker has a defective vehicle on its hands, it can either wait for regulators to crack down or propose a "voluntary" recall to get out in front of the issue. Toyota Motor Corp. (NYSE:TM) is taking the proactive route with its Sienna minivan recall as the company announced Thursday drivers could shift out of "Park" without having a foot on the brake pedal in vehicles from five model years.
Depressing the brake pedal to shift out of "P" is a standard safety feature on nearly every modern vehicle, making the adjustment mandatory down the road for Toyota. According to a company statement, approximately 615,000 Sienna minivans will be affected from models years 2004, 2005, and 2007 to 2009. Toyota said it will notify owners about how to proceed via first-class snail mail. Owners can also find resources on Toyota's customer assistance page.
Toyota sold 11,858 Sienna minivans in August, an increase of nearly 23 percent over August 2012 figures. So far in 2013, the Sienna is second only to the Honda (NYSE:HMC) Odyssey in minivan sales in the United States. The segment has been shrinking for over a decade and now commands only a sliver of the U.S. auto market.