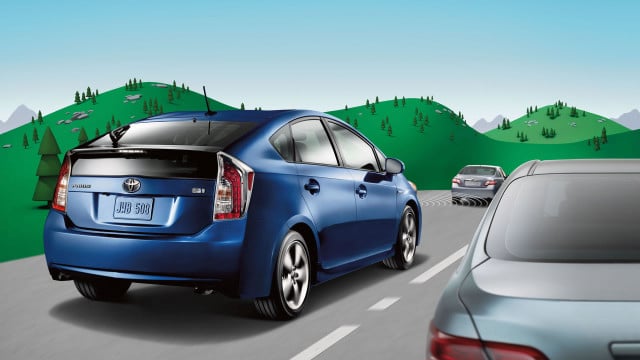 It seems that just when an auto manufacturer has gotten its product where it wants it to be, the National Highway Traffic Safety Administration will be there to pull the rug out. That's what has happened to Toyota's (NYSE:TM) 2014 Prius, which after a string of solid ratings saw its results slip after some changes were made to the testing procedures.
The Toyota Prius has in the past boasted an impressive five-star safety record from the NHTSA, but on Thursday, it was reported that the 2014 model year Prius' safety rating had fallen to four stars. Ordinarily, this isn't uncommon. While automakers continuously strive for the best score, the ratings on a given model can fluctuate up or down with each passing model year. What's peculiar about this incident, though, is that the 2014 Prius is by and large the same car that it was in 2013, and the NHTSA tests conducted were by and large the same tests that were performed on the previous model year, with one exception.
Green Car Reports says that "even if no changes have been made to the vehicle," the updates to the testing protocols could see vehicles' ratings change, which Toyota is discovering. The Prius earned a four-star rating in a new frontal barrier test, which, although consistent with its performance before, caused the car's total rating to drop to four stars under the new rules.
Further, Green Car Reports says that the last time this test was conducted on a Prius was in February 2011, with a 2011 model: "those results were applied to 2012 and 2013 models as well," since Toyota didn't make any significant changes to the car.