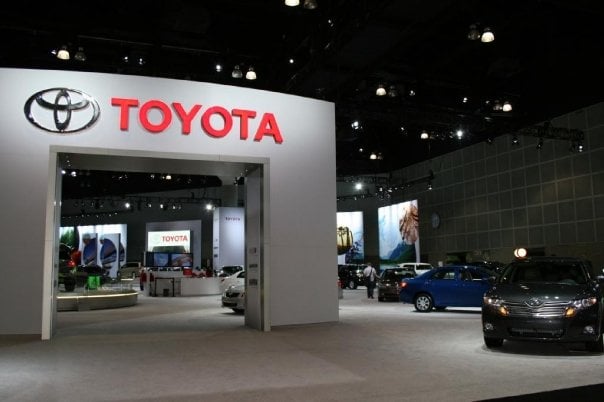 Toyota (NYSE:TM), the world's largest automaker, produced record results in the first half of the current fiscal year. However, much of that success — net income rose from 548.2 billion yen ($5.24 billion) to 1 trillion yen ($10 billion) in the six-month period ended September 30 — was due to "Abenomics."
In order to strengthen the economy of Japan, Prime Minister Shinzo Abe implemented a series of measures like aggressive quantitative easing by the Bank of Japan, an increase in public infrastructure spending, and the devaluation of the yen. Japan's tremendous monetary initiative was aimed at turning around decades of slow or negative economic growth, and with a weaker yen, the company can export its vehicles to American buyers at prices that are difficult for its U.S. competitors such as General Motors (NYSE:GM) and Ford (NYSE:F) to match.
Both GM and Fiat-owned (FIATY.PK) Chrysler went through government-backed bankruptcies and Ford underwent a tough restructuring, which helped them align their costs with Toyota. But those gains are currently being undercut by the currency shift.