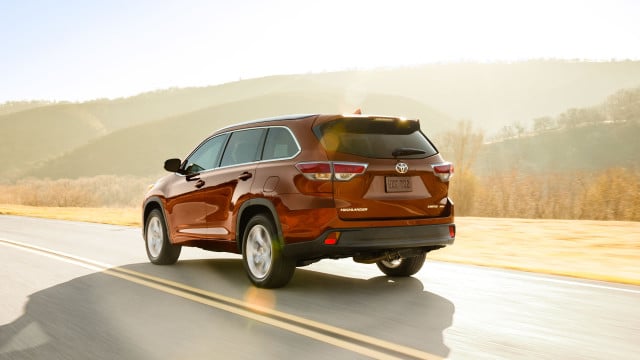 The auto industry has always been a competitive one, but the competition these days is as hot as ever before, as manufacturers are exploring untapped markets and new technologies are becoming increasingly central to automotive design and production. It's imperative now that companies issue designs that are both attention grabbing and possess something different from that of the other players. Toyota (NYSE:TM) has seemingly taken this to heart with its 2014 Highlander.
The popular crossover retains the same powertrains from the previous generation, but virtually everything else has been tinkered with in one way or another. Aside from some minor cosmetic cues and the badges adorning the new vehicle, the new Highlander is almost totally unrecognizable in its new suit.
That's a good thing for Toyota, too. While the sedan arena is seeing a rebirth of sorts and is shooting for a sportier, more aggressive theme, the crossover segment is experiencing a similar renewal. Simply having a crossover or small SUV in the game isn't enough anymore: The competition is so thick that it has to look the part, as well.