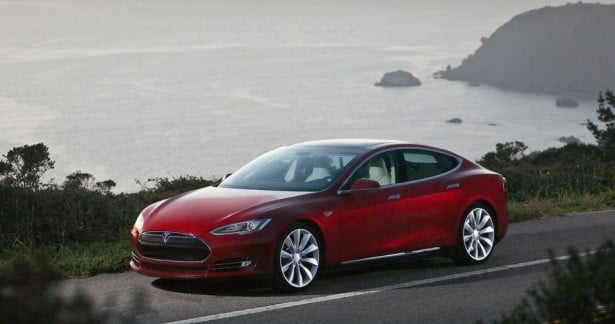 Tesla's (NASDAQ:TSLA) shares were rising Friday on the first day of the new month, despite the automaker's disappointing October, during which it registered its biggest one-month loss of market value.
According to Bloomberg, the Palo Alto, California-based company suffered a 17 percent stock decline in October — that not only marks Tesla's first drop since February, but also its biggest since December 2010. Tesla posted its first profitable quarter ever this year, but since then, shares of the carmaker have surged more than fivefold, a pattern that CEO Elon Musk is interested in perpetuating.
Several notable incidents led to Tesla's October stock decline, but the decreased stock price also simply reflects investor concern that shares rose too quickly and that the surge outpaced Tesla's growth potential. At one point, Bloomberg reported that investors gave Tesla a valuation of 262 times its estimated earnings, but despite the automaker's recent sales gains with its Model S sedan, the company still has many obstacles to cross before it can prove its ability to sustain success.
One such challenge Tesla currently faces is its company's production capabilities and manufacturing costs. Musk erected a goal this summer to sell 21,000 Model S sedans by the end of 2013, and the company is on target to meet that benchmark. However, the automaker still hasn't proven its ability to meet large-scale supply needs, and as Tesla expands its sales goals, this production inefficiency could present a problem for Musk.