The markets were mixed in Asia overnight. The Nikkei fell 0.35 percent, the Hang Seng climbed 0.29 percent, and the S&P/ASX 200 climbed 0.03 percent following the official, and expected, announcement from the Bank of Japan that the country will be adopting a massive stimulus policy.
European stocks were trading down heading into the opening bell in New York. Germany's DAX was off nearly half a percent, the Stoxx 50 was off 0.19 percent, and the FTSE 100 was off just 0.07 percent.
Futures at 8:35 a.m.: S&P: -0.11%, Dow: -0.13%, NASDAQ: +0.06%.
Here are three stories to keep an eye on: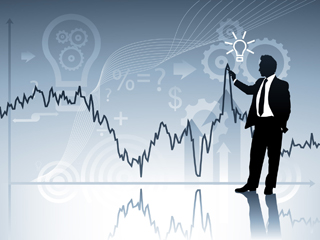 1) The Bank of Japan has officially committed to an open-ended bond-buying program that will begin in 2014. Prime Minister Shinzo Abe, who won a landslide victory in December, promised aggressive budget reform and made monetary stimulus a centerpiece of his campaign. Japan has been fighting economic stagnation for years.
Start 2013 better than ever by saving time and making money with your Limited Time Offer for our highly-acclaimed Stock Picker Newsletter. Click here for our fresh Feature Stock Pick now!
Beginning next year, Japan is set to adopt a 2 percent inflation target and purchase as much as 13 trillion yen ($145 billion) in securities per month. Speculation on the stimulus has helped drive Japanese stocks up and the yen down over the past few weeks, while consumer prices have remained relatively flat. The weakness of the yen is a boon to Japanese exporters, but a cause for concern among American manufacturers who compete with Japanese products. A weak yen means companies like Toyota (NYSE:TM) take home more money every time they cash out of the dollar. U.S automakers have already asked for government intervention.