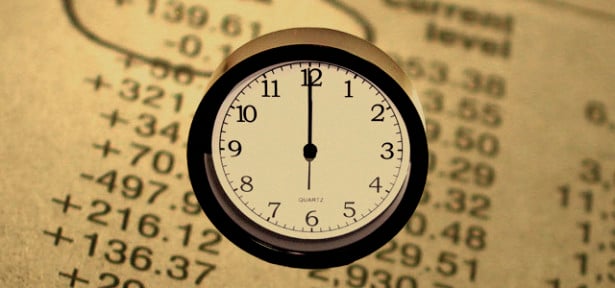 The major U.S. stocks were falling again Tuesday as investors maintained concern about the prolonged fiscal debates in Washington. As of 12 p.m.:
DJIA:

-0.56%

to 14852.82
S&P 500:

-0.73%

to 1663.84
NASDAQ:

-1.49%

to 3714.08
Gold:

-0.55%

to 70.83
Oil:

+0.53%

to 24.59
U.S. 10-Year:

-0.49%

to 26.21
Here are three stories helping shape the market Tuesday afternoon:
1. The Government Shutdown Is Hurting Americans' Confidence and Spending: Since hitting lows in March 2009, the Dow Jones Industrial Average and the broader-based S&P 500 have skyrocketed about 125 percent and 145 percent, respectively. The most recent reading of the Standard & Poor's/Case-Shiller index has showed that housing prices have advanced 21.2 percent since March 2012, when prices bottomed out after tumbling for months, and that gain has given homebuilders pricing power once again.
With strong cost-cutting measures in place to offset sluggish global economic growth, corporations also have seen soaring profits, which have increased 18.6 percent over the past year. The only worry is that the corporate strategy of cutting costs and squeezing suppliers may be running out of momentum. Still, every major U.S. bank's balance sheet has strengthened, showing adequate liquidity to withstand a deep recession, and the manufacturing sector has begun to grow. In fact, many signs point to a recovery, though not all.