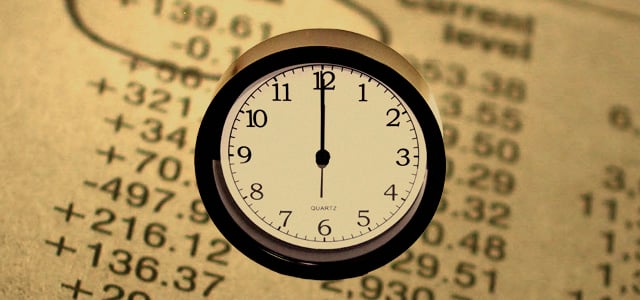 The major U.S. stocks were dipping Tuesday as investors awaited Fed Chairman Ben Bernanke's monetary policy report Wednesday. As of noon:
DIJA:

-0.27%

to 15442.48
S&P 500:

-0.47%

to 1674.51
NASDAQ:

-0.40%

to 3593.24
Gold:

+4.56%

to 67.585
Oil:

-0.27%

to 24.84
U.S. 10-Year:

-0.82%

to 25.35
Here are three stories helping shape the market Tuesday afternoon:
1. Gasoline Drives Consumer Prices Up: Is Inflation Heating Up? Inflation has become a trouble spot for the U.S. Federal Reserve. As measured by the personal consumption expenditures index — the Fed's preferred gauge — consumer price inflation has run at just over 1 percent during the past 12-month period, down substantially from about 2.25 percent in the preceding 12-month period, and missing the Fed's target rate of 2 percent.
Investors have always had one eye glued to inflation because of its effects on interest rates, as well as its broader impact on the purchasing power of consumers… (Read more.)