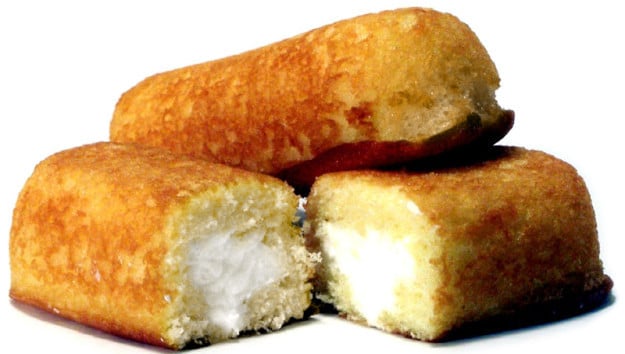 Hostess Brands and the Twinkie are finally back after the company filed for bankruptcy and shut down. Hostess closed down a few months ago because it couldn't come to an agreement with Bakery, Confectionary, Tobacco Workers and Grain Millers International Union or BCTGM.
Now months later the company is open under new ownership with non-union workers. The company has a deal with Wal-Mart (NYSE:WMT), and the aisles of many stores should be stocked with Hostess treats already. Hostess announced that they were going to be delivering snack cakes to Wal-Mart stores Friday and that as many as 4,000 stores would have them by Sunday.
Twinkies are not the only things the new Hostess is producing either. Starting soon, consumers will be able to purchase other products including fried Fruit Pies and Mini Muffins.  By fall, consumers will get their Sno-Balls. The BCTGM already wants to get in on the action and work with the new ownership.