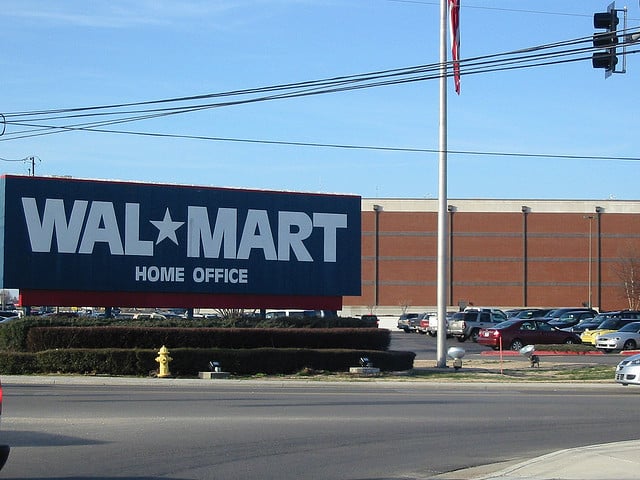 Wal-Mart Stores (NYSE:WMT) is reportedly going (more) green.
According to Forbes, the retail giant announced Wednesday that its Great Value line of super efficient LED light bulbs will now debut in its U.S. stores and online for less than $10. That marks a significant decline from the bulbs' original price point, and it reflects Wal-Mart's commitment to its partnership with General Electric (NYSE:GE) that has it focusing on GE lighting technology to boost the efficiency of its stores themselves. Additionally, it helps transform the lighting markets for commercial applications.
Wal-Mart's Great Value line now offers 26 different types of bulbs with the lowest, non-dimmable 60-watt equivalent going for $8.88. The LEDs help the environment considerably as, according to Forbes, they last 25 times longer while only consuming about 20 percent of the energy. However, their higher price tags have kept many consumers from committing to the cause, and that is what Wal-Mart is now working to change. Even the bulbs not included in the Great Value line will see a price drop.
John Strainic, GE's consumer lighting general manager, asserted his approval of Wal-Mart's new initiative Wednesday, explaining in a press release, "We've taken the good collaboration we've made with Walmart to increase the efficiency of their facilities, and are beginning to make the same inroads in the customer lighting aisle."