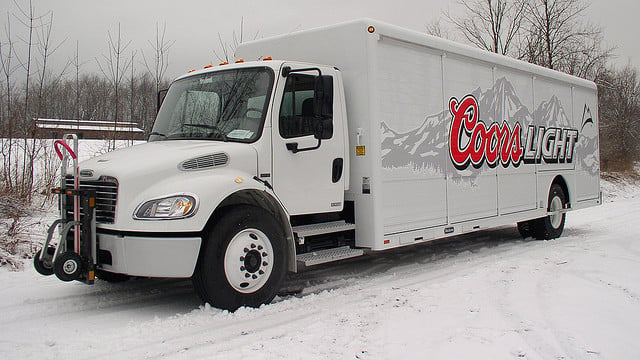 Back in August, we learned that Wal-Mart Stores (NYSE:WMT) was implementing new strategies to help drive its beer business, and now, the Bentonville, Arkansas-based company is brewing up more news. Wal-Mart might be the world's largest retailer, but it's not yet the world's largest beer seller, and that's a reality it'd like to change.
But how can the company convince beer drinkers to bypass the bars and instead visit their local Wal-Mart stores for their buzzes? Offer the best prices in town, of course — and that's what Wal-Mart is doing. According to Bloomberg,  the retailer now sells Anheuser Busch's (NYSE:BUD) Budweiser, Molson Coors's (NYSE:TAP) Coors, and other brews at some of its stores at almost no markup, a pricing strategy that is almost unheard of for big-name retailers, but has successfully driven sudsy sales for Wal-Mart.
While pricing varies at the company's many locations, its beer industry is maintaining progress — and that means continuing low prices for consumers, especially because Wal-Mart reportedly wants to double its alcohol sales by 2016. It's little wonder that the company wants to increase its presence in the $45-billion U.S. beer industry, but Sam Walton's known denunciation of excessive drinking along with the Wal-Mart's family brand name has surprised consumers that it has made such moves to push its beer sales.