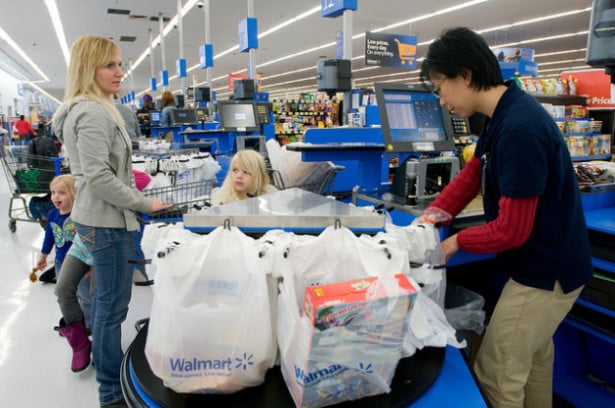 The Occupational Safety and Health Administration isn't happy about worker safety conditions at more than 2,800 Wal-Mart (NYSE:WMT) stores. And now, as part of a settlement with the U.S. Labor Department, the retailer has agreed to pay a fine while promising to clean its act up.
According to The Associated Press, Wal-Mart agreed to the settlement Wednesday after OSHA found that the company's safety conditions involving the use of its trash compactors and cleaning chemicals were not meeting federal standards. This hazardous equipment led to an agreement that affects 2,857 Wal-Mart and Sam's Club stores in the 28 states that must meet OSHA standards. The retail giant also operates outlets in 22 other states, but it runs its own OSHA inspection programs, and it is not yet clear what the agreements will involve.
Those 2,800-plus stores affected by the settlement have agreed to reform their employee training programs to ensure that the hazardous equipment and toxic cleaning chemicals that employees are exposed to are being handled properly.
In addition, a store in Rochester, New York, will also pay a $190,000 fine that is required to fix the hazards that the OSHA found upon inspection of the facility, The Associated Press reports.