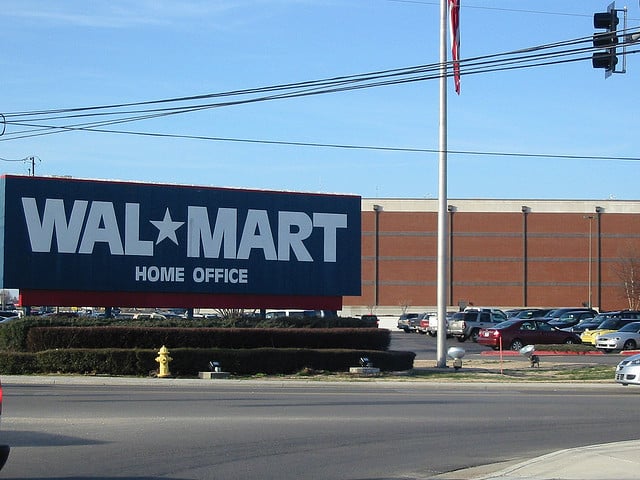 Wal-Mart Stores (NYSE:WMT) is ready to put a new man in charge of its international business operations, and it announced Tuesday that David Cheesewright will serve as president and chief executive officer of international business starting on February 1, the same day his predecessor, Doug McMillion, becomes the Wal-Mart's CEO. According to Bloomberg, Cheesewright currently serves as president and CEO of Walmart's Europe, Middle East and Africa (or, EMEA), and Canada region.
His successor has yet to be named, but when February 1 rolls around, Cheesewright and McMillion will work together to continue expanding Wal-Mart's international business amid retail struggles in Mexico and India. Wal-Mart will continue to focus especially on China, the world's largest retail market, and it will look to Cheesewright to help it finally realize success in the country. The retailer said back in October that it plans to open as many as 110 stores there over a three year period, and it named two new managers, Adrian Blake and Rob Bray, to its China team to help it do it.
China has been a hard market for Wal-Mart to crack, because although the U.S. retailer already has 398 China-based stores, more and more Chinese consumers are now shopping on the Internet, and thus Wal-Mart has no choice but to expand its online presence. China's e-commerce is expected to record 32 percent composite annual growth between 2012 and 2015, and Wal-Mart will need to follow suit and grow its own e-commerce business with the help of its new international CEO, Cheesewright.