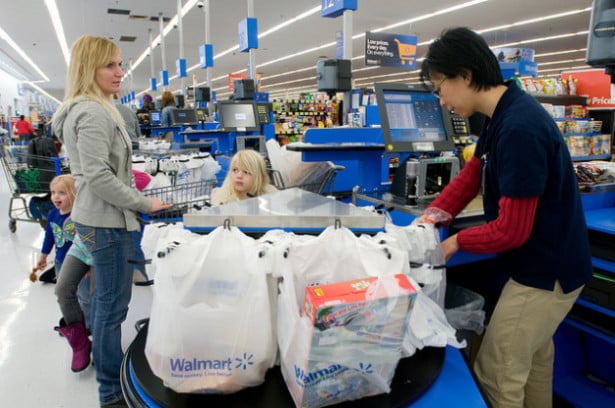 Wal-Mart Stores (NYSE:WMT) may have once thought that India was its key to continued global success, but it looks like the country has now stopped the Bentonville, Arkansas-based retail giant dead in its tracks. Thanks to strict international regulation and two leering compliance investigations, Wal-Mart's progress in the region has been all but halted. It could stay that way for a while — at least until Parliamentary elections in eight months when Congress can reevaluate its decisions.
Wal-Mart, along with several other major whosesale retalers including Tessco (NASDAQ:TESS) and Carrefour have long coveted a footprint in India's lucrative retail market, but have met with rigid regulation that has proven to effectively lock them out despite their best efforts.
Wal-Mart, especially, has sunk money, time, and manpower into the venture, partnering with Bharti Enterprises to operate 20 wholesale stores in the country. The joint venture allows Wal-Mart to meet enforced regulation that keeps foreign retailers from holding more than 51 percent foreign direct investment, but the two companies predicted back in September that they would open eight business-to-business wholesale stores in 2013 and their first retail store within two years — but those plans have yet to bear any fruit.