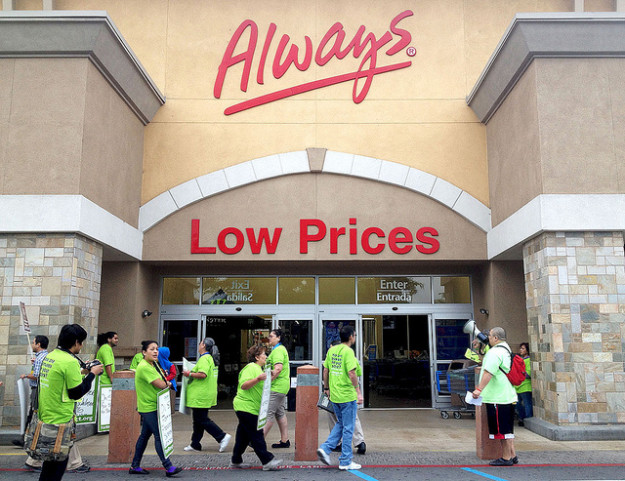 Wal-Mart Stores Inc. (NYSE:WMT) is positioning D.C. lawmakers between a rock and a hard place.
According to Fox News, the D.C. Council is in the midst of drawing up "living wage" legislation, and the lawmakers will soon vote on a bill that, if approved, will force Wal-Mart to pay its employees at least $12.50 an hour. The proposal of the bill reflects great news for Wal-Mart employees who have long been campaigning for more livable wages. But now, Wal-Mart is threatening to cancel the construction of its three new stories in D.C. if the legislation passes.
So the question then arises: What's better, a higher wage or a job at all?
The District of Columbia's current minimum wage stands at $8.25. Therefore, the wage increase would represent an almost $4 jump — a dream for Wal-Mart employees who have tried everything to get their employer to raise their pay to a more "livable" wage.