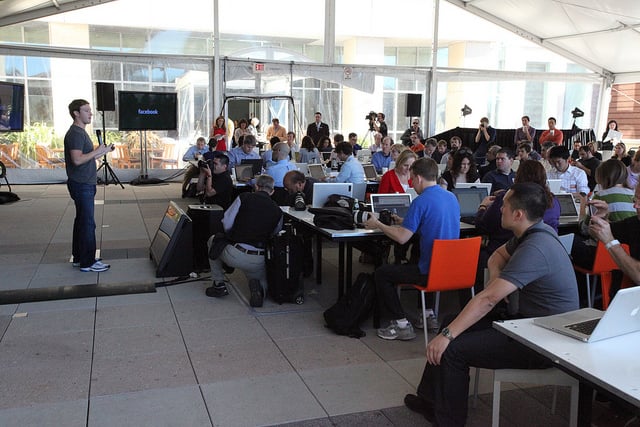 Some company employees complain about having to take their work home with them, but for many of those employed by the No. 1 social network, there will soon no longer be that distinction.
That's because Facebook (NASDAQ:FB) announced this week that it is constructing a $120-million, 394-unit housing community that will sit within walking distance of its offices in Menlo Park, California. The new rental property will span 630,000 square feet and will offer employees a convenient and affordable place to live that is near the Facebook campus.
The Wall Street Journal highlighted the details of Facebook's future housing community on Wednesday, pointing out that just like its illustrious corporate grounds, the property will include over-the-top amenities that range from dog-sitting to bike maintenance to entertainment offerings. Employees won't be required to live in the new development — it can only house about 10 percent of Facebook's Menlo Park employees — but after witnessing what the new community has to offer, many may very well opt to live at work.