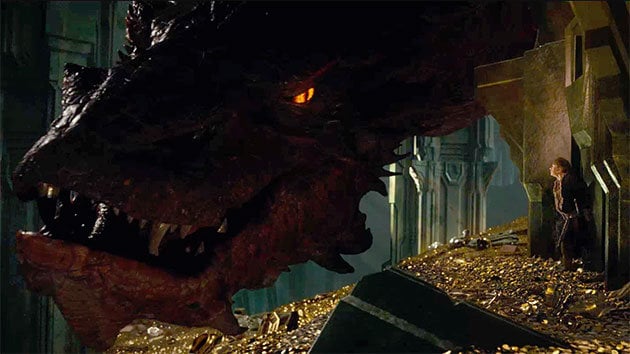 Warner Bros.' (NYSE:TWX) The Hobbit: The Desolation of Smaug is set to be released this Friday and if the early reactions are any indication, the second film in Peter Jackson's The Hobbit trilogy could be a monster at the box office. But it looks like Warner Bros. will also have to contend with newly filed lawsuit against them via the Weinsteins, who are asking for $75 million in compensation related to a longstanding dispute that goes back to when the Weinsteins owned Miramax, which, in turn, owned the rights to The Lord of the Rings and The Hobbit.
The dispute revolves around claims to a percentage of revenue on Warner Bros.' The Desolation of Smaug and There and Back Again – the second and third films in the trilogy, respectively. While The Weinstein Co. received a 2.5 percent cut of first-dollar gross for An Unexpected Journey — the equivalent of $12.5 million — the two sides are in dispute over whether the Weinsteins are owed a percentage of revenue for the next two films in the series.
According to The Hollywood Reporter, which obtained a copy of the contract, the suit could be a complicated one as the language could be interpreted both ways. However, any perceived ambiguity in the the 1998 contract doesn't appear to worry Warner Bros.