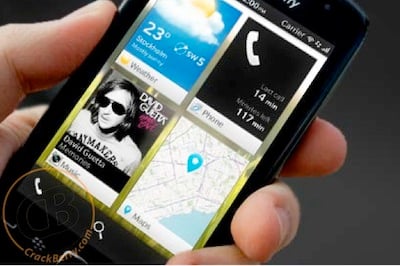 Research in Motion (NASDAQ:RIMM) arguably invented the smartphone with its BlackBerry, and the device dominated the market for several years after its release in 2003. But with the launch of more complex handsets, such as Apple's (NASDAQ:AAPL) iPhone and devices that run on Google's (NASDAQ:GOOG) Android, RIM's share of the worldwide smartphone market dropped from 20 percent in 2009 to just 5 percent last year.
In hopes of reviving falling BlackBerry sales and increasing its market share, the company made its first product launch in 18 months on Wednesday with a redesigned operating system and two new phones, the Z10 and the Q10.
Chief executive officer Thorsten Heins took the stage at the company's event in New York City to announce Research in Motion's complete transformation: two new phones, a new operating system built from the ground up, a new global creative director, and, in a huge surprise, a new company name.
Research in Motion, the name the company has gone by for 25 years, has been dropped. Instead, the firm will now call itself BlackBerry after its phone. With the name change, the company will be able to begin its journey to a potentially more profitable future "as one consistent brand that is recognized around the world," Heins said, adding the catchphrase "one brand, one promise."