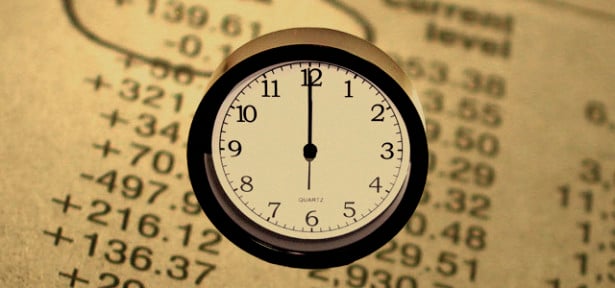 The major U.S. markets were stabilizing Wednesday. As of noon:
DIJA:

+0.43%

to 14,839.60
S&P 500:

+0.49%

to 1,638.55
NASDAQ:

+0.58%

to 3,599.21
Gold:

+2.7%

to 80.91
Oil:

+1.22%

to 26.09
U.S. 10-Year:

+1.84%

to 27.71
Here are three stories helping shape the market Wednesday afternoon.
1. Are Realtors Concerned About Pending Home Sales? Pending home sales continue to retreat from multiyear highs as rising interest rates and home prices impact homebuyers across the nation. However, the chief economist at the National Association of Realtors does not believe the slowdown is anything to worry about yet.
The Pending Home Sales Index, a forward-looking indicator based on contract signings, fell 1.3 percent to 109.5 in July compared to 110.9 in June, according to the NAR. After posting its strongest pace since 2006 in May, the index has now declined for two consecutive months… (Read more.)