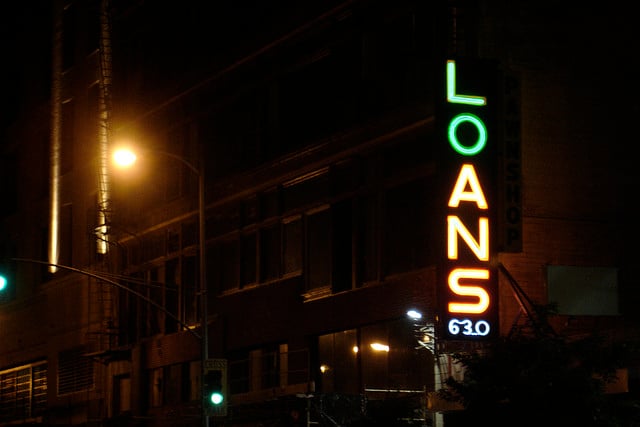 Unlike Bank of America (NYSE:BAC), Citigroup (NYSE:C), JPMorgan Chase, and U.S. Bancorp (NYSE:USB), Wells Fargo (NYSE:WFC) — the nation's largest home loan originator — still wants to make student loans. As one bank after another exits the student loan business and private-sector profits plummet, the federal government has taken on a greater and more important role in student lending, leaving industry experts wondering why Wells Fargo wants to continue to make loans to students. "I get that question asked fairly commonly," especially when another bank chooses to leave the business, John Rasmussen, Wells Fargo's head of education finance, told the Charlotte Observer.
It is not surprising that Wells Fargo is often questioned about its interest in the student loan business. Student lending is a big business; the $1 trillion dollars of outstanding student debt in the United States is greater than the total amount of credit card debt outstanding, and it is growing every year. Yet, it is not exactly a profitable business. Lenders make money by charging interest, and typically, interest rates on loans are a function of two things: benchmark lending rates and risk. Financial institutions will lend out money to borrowers whichever way suits their appetite; in general, this gives them discretion over what interest rates to charge people based on the risk of lending to them. However, this is not really the case with student loans, and the primary reason is because in the wake of the late-2000s financial crisis, the government has come to dominate the student lending business.
More than 90 percent of student loans made in the 2011-2012 school year were made by the government. This reality is the product of a unique economic and political climate brought on by the financial crisis: lending conditions in the post-crisis period seized up, and banks became unwilling to lend to students who were highly likely to make late payments, default, or otherwise be an unfavorable borrower. The government, on the other hand, opened its arms, and would loan to anybody who had received an acceptance letter. Furthermore, President Barack Obama signed a law in 2010 that took banks out of the government-backed student loan business.