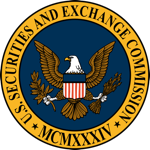 After choosing men for his first four cabinet posts, President Obama is expected to make his next nomination to a governmental position a woman. Sources familiar with the situation told The Wall Street Journal Saturday that he  picked former federal prosecutor Mary Jo White for Chairman of the U.S. Securities and Exchange Commission.
White was the first woman to serve as a U.S. attorney in Manhattan, where she built her reputation pursuing terrorists. According to the Journal, in her nine years at the job, White oversaw the prosecutions of Ramzi Ahmed Yousef, who was convicted of bombing the World Trade Center and plotting to blow up U.S. airliners, and Omar Abdel-Rahman, who attempted to blow up important U.S. landmarks. She is currently in charge of the litigation practice at the firm Debevoise & Plimpton.
It is her career as a federal prosecutor that makes White…
Start 2013 better than ever by saving time and making money with your Limited Time Offer for our highly-acclaimed Stock Picker Newsletter. Click here for our fresh Feature Stock Pick now!