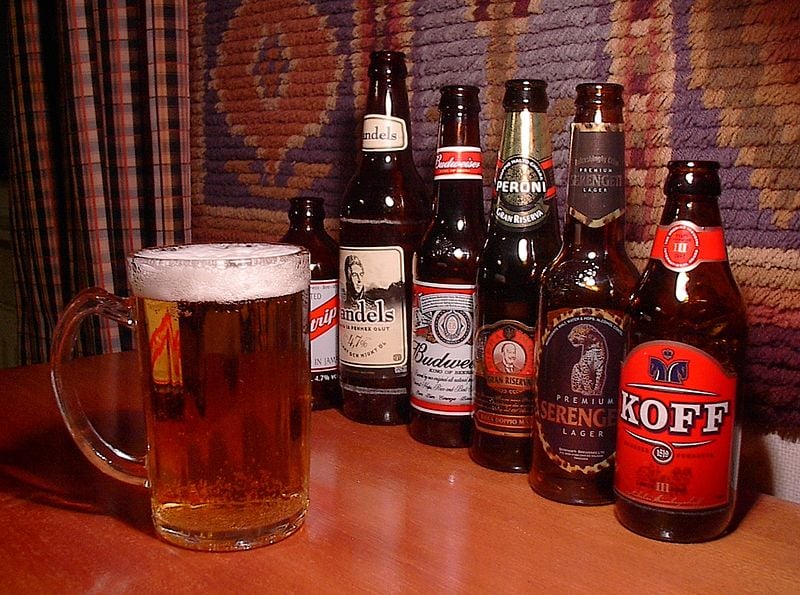 Sam Walton, the founder of Wal-Mart Inc. (NYSE:WMT) was a man who wasn't fond of booze. For decades, Walmart and Sam's Club stores subtly reflected this stance, even going so far as to limit or ban promotions on beer in stores. More than two decades later, that policy is changing dramatically. Bloomberg reports the company has big plans in the alcohol sales department, and is winning even as beer consumption in the U.S. is slipping.
According to the report, Wal-Mart is not only promoting beer in its circulars, but it has increased its buying on a grand scale in an effort to double its sales. It began with a meeting of what was deemed an "adult beverage summit" (per Bloomberg) in which the company announced to distributors its plans to go big in the beer department.
Wal-Mart saw an opening in an area it has previously let lie per its owner's wishes, and by all accounts the company is succeeding when beer consumption across the U.S. is declining. Bernstein Research analysts dicsussed the beer slump in a note to investors late last month. As CNBC reported, beer sales were down nearly 3 percent when compared to last year, with March, April, and May all posting drops.  The trend wasn't playing out at Walmart stores.