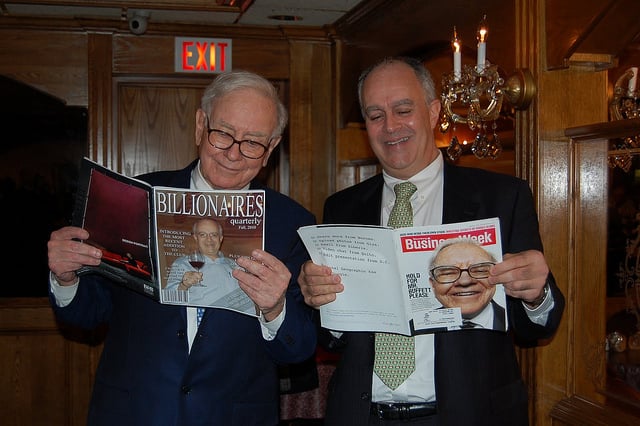 A new filing with the Securities and Exchange Commission shows that Warren Buffett's Berkshire Hathaway (NYSE:BRKA) made several notable moves in the second quarter.
Many institutional investment managers recently filed their mandatory 13-F with the SEC. The filing is a quarterly report of equity holdings required by managers that oversee more than $100 million in qualifying assets and must be filed within 45 days of the end of each quarter. The 13-F provides a peek at what hedge funds did in the previous quarter, but investors should keep in mind that hedging and trading strategies of each fund are still unknown.
Berkshire Hathaway reported new positions in DISH Network (NASDAQ:DISH), a premier satellite provider, and Suncor Energy (NYSE:SU), a sustainable energy company. The stakes were valued at $23.3 million and $524 million at the end of June, respectively. Considering the sizes of these positions, they are more likely to be the work of Buffett's managers, Ted Weschler and Todd Combs, who do not need Buffett's permission to invest in companies.