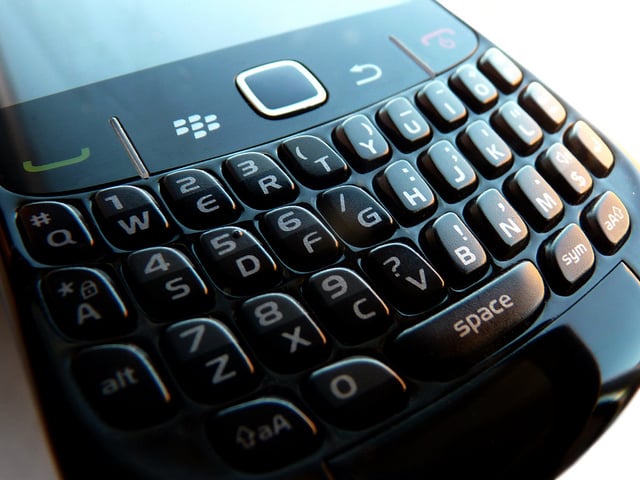 New evidence shows that although BlackBerry's (NASDAQ:BBRY) future remains precarious, its past was solid — and because of that, the numbers behind a big private sale are startlingly high, making BlackBerry an increasingly attractive sell.
While some would argue that most projects BlackBerry is carrying out now are wrong (read: Blackberry 10 devices), the smartphone giant did many things right in the past, and it may soon reap the benefits of those actions. The company's patent portfolio is especially impressive, and it has lead analysts to publish a notable valuation of it if Blackberry does indeed decide to go private.
According to The Wall Street Journal, analysts at Scotiabank shared their estimates Tuesday and made forecasts as for how much Blackberry could sell for in the future even if it doesn't succeed with its current line of BlackBerry 1o devices in an effort to catch up with competitors like Apple (NASDAQ:AAPL) and Samsung Electronics (SSNLF.PK).