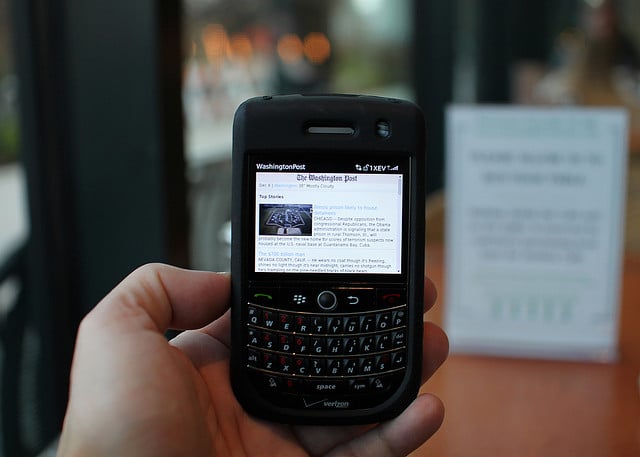 Years ago, BlackBerry (NASDAQ:BBRY) had little to say about its home nation's foreign investment regulations and the Investment Canada Act. But then again, years ago, BlackBerry was the world's top smartphone maker, and if that realization says anything, it's that time changes everything.
These days, the Canadian smartphone company isn't doing too hot, and that's why it's now working to address foreign-takeover issues in case acquisition problems end up presenting themselves. According to Bloomberg, BlackBerry is meeting with lawmakers to discuss the options it has with the Investment Canada Act, especially now that it is growing increasingly unlikely that a local investment firm will be able to pull off an acquisition.
The legislation in question is that which determines rules for foreign acquisitions of Canadian companies, and because the nation's government automatically reviews any takeover bid of more than $344 million, BlackBerry is preparing itself for the reality that it could just be the next company to undergo assessment.