2) American Express Company (NYSE:AXP)
This Dow component also had a great 2012, with shares up over 22 percent over the past 52-week period. With the financial crisis growing distant and the worst of the fiscal cliff fiasco behind us (knock on wood) American Express is entering the New Year on strong financial feet.
The stock is up 4.07 percent so far this year to date. However, analysts have become increasingly bullish on this company, leaning toward "Hold" ratings and limited upside between the current stock price and mean price targets. Add the fact that the stock price is currently pressing against a ceiling established in early May, and the stock's New Year growth spurt looks like it could be temporary.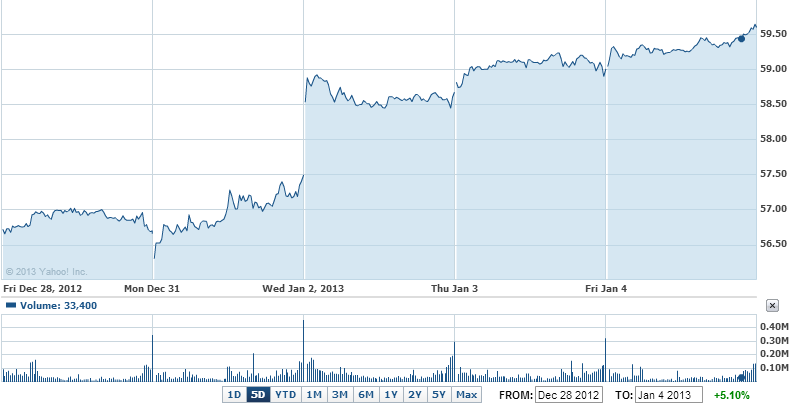 Catalysts are critical to discovering winning stocks. Check out our newest CHEAT SHEET stock picks now.