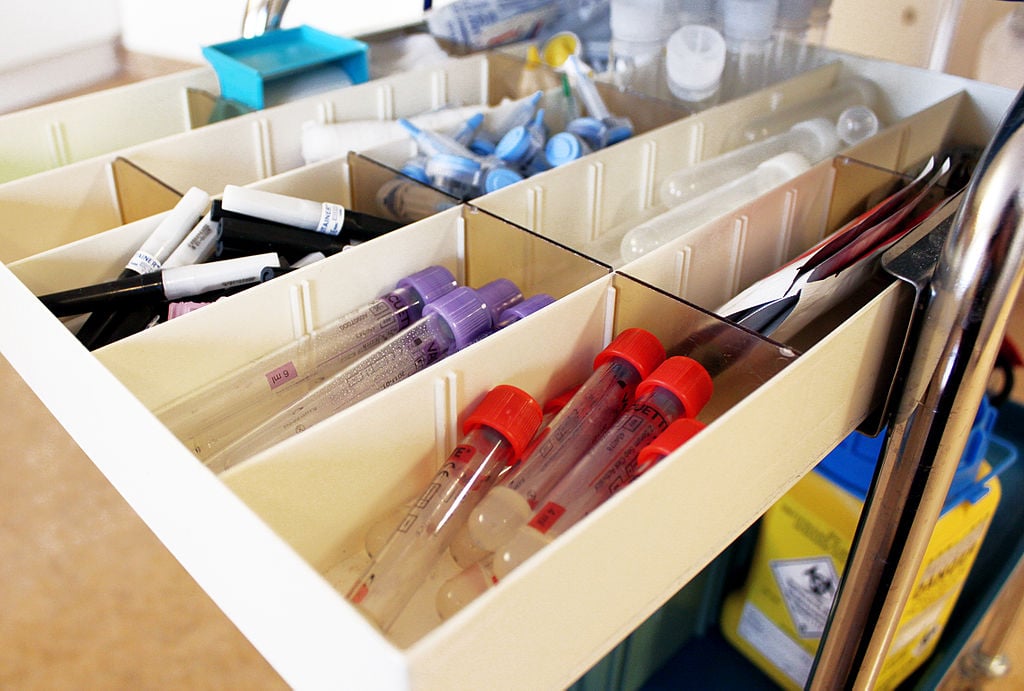 The Johnson & Johnson Co. (NYSE:JNJ) name is synonymous with drugstore staples such as baby powder and bandages, but the huge company has several billion dollars' worth of business in the blood-testing department. According to a report by The Wall Street Journal, it's not an attractive direction for the company to pursue, and J&J is on the lookout for buyers who could profit more.
Who would be able to do better? According to the WSJ report, J&J's chief executive sees a company willing to break into the latest advances in blood testing as a logical candidate to buy Ortho Clinical Diagnostics. Struggling to gain market share in diagnostic testing hasn't been worth it for a company whose painkillers like Tylenol remain among its best-selling products.
CEO Alex Gorsky told analysts earlier this year he saw a company whose main strength was in testing, according to the WSJ report. He thought it could even be a business's entire focus, as the testing industry is gaining more than 6 percent on an annual basis. According to Frost & Sullivan analysts, one candidate is Roche Holding Ltd. (RHHBY.PK), a Switzerland-based company devoted entirely to pharmaceuticals and the diagnostic testing business.