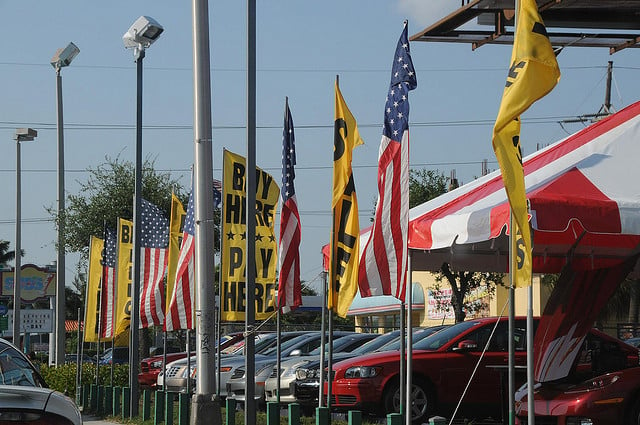 Car shoppers might feel dizzy after getting an endless stream of sales pitches for the end of summer, Black Friday, Cyber Monday, and then the holiday season through December. However, anyone who's still on the fence may land the best deal on New Year's Eve, New Year's Day, or January 2. Auto analysts told MarketWatch that these three days are ripe for shoppers to score with dealers trying to meet sales quotas by any means necessary.
2013 ends January 2, 2014
As with Labor Day weekend, car dealers stretch their bookkeeping to include sales notched after Jaunary 1. That gives car buyers not only New Year's Eve, but in many cases January 1 and January 2, Jessica Caldwell of Edmunds.com told MarketWatch. Instead of the old pattern that brought great deals to auto consumers in the summer, the robust industry and multitude of trade-ins from November have made December a good time to buy new or used automobiles, especially 2013 models.
Stretching the calendar into the new year helps auto dealers to meet their quotas, but it also gives buyers a negotiating tool when standing on the lot or showroom floor. In this case, there is a tomorrow on New Year's Eve or New Year's Day. However, it may depend on the success of the dealership in question.