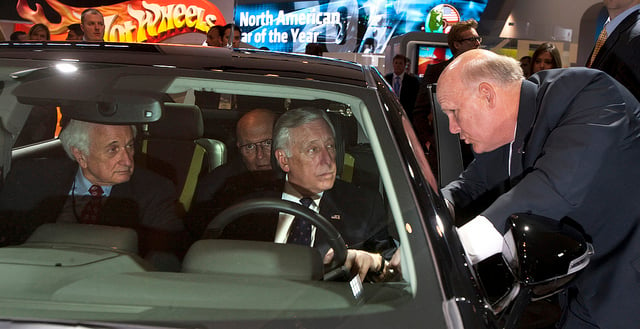 Picking a successor to the highly respected CEO of General Motors (NYSE:GM) would never be an easy decision, but the automaker's board has a large pool of candidates with no clear front-runner, leading observers to consider the negatives of such an open-ended race. Tension among its top executives is the last thing GM needs in the coming years.
The discussion about the next chief executive at GM has intensified since April, when stock filings showed Dan Akerson did not acquire any new vesting interests. Akerson's reign would therefore end in 2015, leaving the upcoming year as the time for GM to pick the respected chief executive's successor. According to a report by Reuters, many company officials believe Akerson has accomplished most of his goals at GM and, as a sitting board member, will consider succession a final task of his tenure.
The complexity of selecting his successor comes from the lack of an obvious candidate. Most auto industry analysts and insiders see numerous viable candidates at GM, while an outsider — as Akerson himself was — could become the wild card at any point in the process. The case for succeeding Akerson could be made for four GM executives.