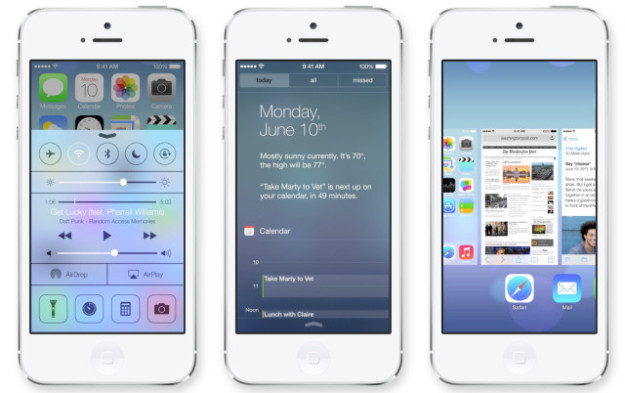 In what could be a sign of widespread user confusion over Apple's (NASDAQ:AAPL) latest mobile operating system, the iPhone maker has added several new "Tips and Tricks" sections to its website. The newly added sections provide users with quick overview of how to use various features found in iOS 7 on the iPhone 5S, iPhone 5C, and iPhone 4S.
The new iOS 7 is the most radically redesigned iteration of Apple's operating system since it was originally unveiled in 2007. Renowned Apple designer Jony Ive abandoned the operating system's traditional skeuomorphic design and replaced it with a stripped-down minimalist look.
The new "Tips and Tricks" sections cover photography, swipe gestures, FaceTime, Apple Maps, Siri, Calendar, Music (including iTunes Radio), Mail, Safari, AirPlay and Wireless, Settings, Compass, and the Find My iPhone app.  Although the iPhone 5 does not have its own "Tips and Tricks" section, it should be noted that the iPhone 5C is functionally the same as Apple's last-generation device.