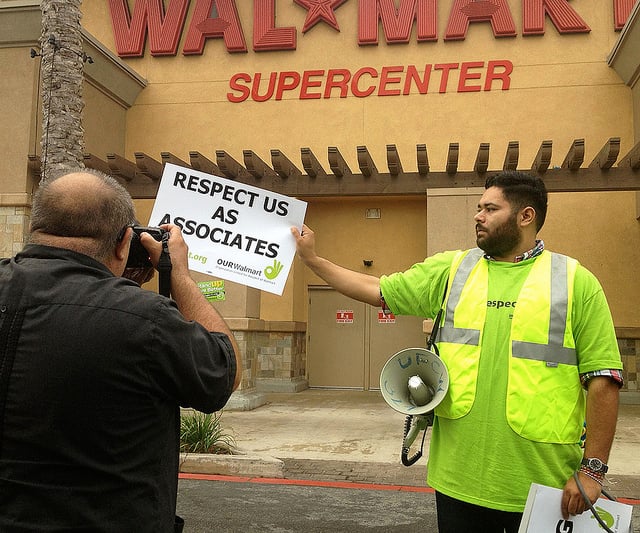 Yahoo! Inc. (NASDAQ:YHOO) Chief Executive Officer Marissa Mayer faced questions from Wal-Mart (NYSE:WMT) shareholders during Yahoo's annual shareholder meeting in Santa Clara, California, on June 25.
Appointed as a member of Wal-Mart's board in April last year, Mayer refused to address the issues raised by the assembly of Wal-Mart critics."This morning's business is about Yahoo, which is separate from Wal-Mart," Mayer said.
Prior to the Yahoo meeting, about 30 Wal-Mart employees arrived at Yahoo's Sunnyvale offices on June 24 hoping to voice concerns directly to Mayer.  Five activists were arrested during what became a protest against Wal-Mart.
"Are you going to bring Yahoo values to Wal-Mart or Wal-Mart values to Yahoo?" asked one attendee who said she had been fired by Wal-Mart for participating in a demonstration against the company. "Right now, Wal-Mart reflects badly on you and on Yahoo," she added.