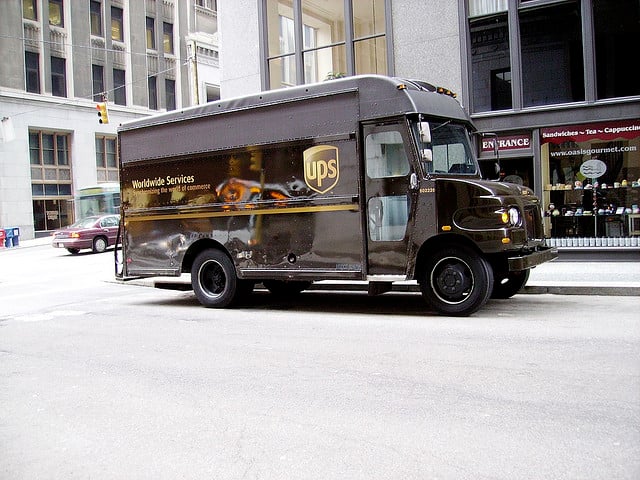 On Christmas, many boys and girls on the nice list failed to receive their presents due to a high volume of orders that United Parcel Service (NYSE:UPS) and FedEx (NYSE:FDX) didn't have the ability to handle. That incident has resulted in lots of online backlash, Amazon (NASDAQ:AMZN) issuing apologies and $20 gift cards to the affected parties, and speculation that companies like Amazon will soon take delivery into their own hands to avoid future Christmas catastrophes.
According to a report from Wired, companies that rely on speedy delivery like Amazon and Wal-Mart (NYSE:WMT) have too much at stake to allow UPS to make blunders like this. Many retailers promised that packages ordered as late as 11:00 p.m. on December 23 would be delivered by Christmas, and the orders made on the weekend before Christmas spiked 37 percent this year as online retail has made it easier than ever to procrastinate Christmas shopping.
This led to UPS being overwhelmed with packages during a several-day span of inclement weather in many areas of the country, which caused the company's failure to make some deliveries on time. The exact number of packages that didn't make it to their intended destinations on Christmas is not known, but according to the Associated Press customers in Alabama, California, Georgia, Kansas, Louisiana, Nevada, Ohio, Oklahoma, South Carolina, Texas, and Virginia reported not receiving their Christmas packages on time.