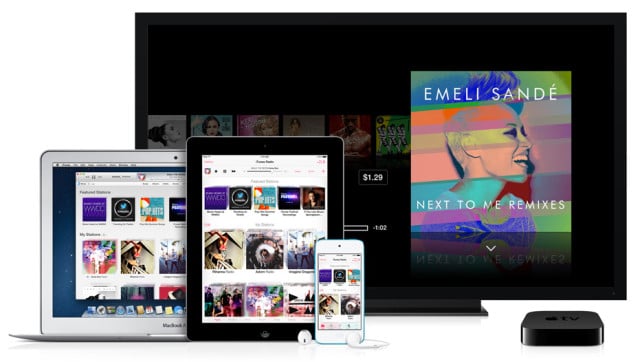 Is Apple's (NASDAQ:AAPL) upcoming iTunes Radio music streaming service better for independent record labels than comparable services from other online radio companies? According to documents obtained by the Wall Street Journal, Apple will be paying a higher fee than what Pandora pays for each song played.
Pandora (NYSE:P) currently pays 0.12 cents to record labels every time a song is played. In contrast, Apple will be paying record labels 0.13 cents every time a song is played in the first year, as well as a 15 percent slice of the net advertising revenue. The portion of the advertising revenue paid to each label will be based on how many songs from that label are played on iTunes Radio.
After the first year, the deal gets even better: By the second year, the fee that Apple pays each time a song is played increases to 0.14 cents, and the portion of the ad revenue also increases, to 19 percent.