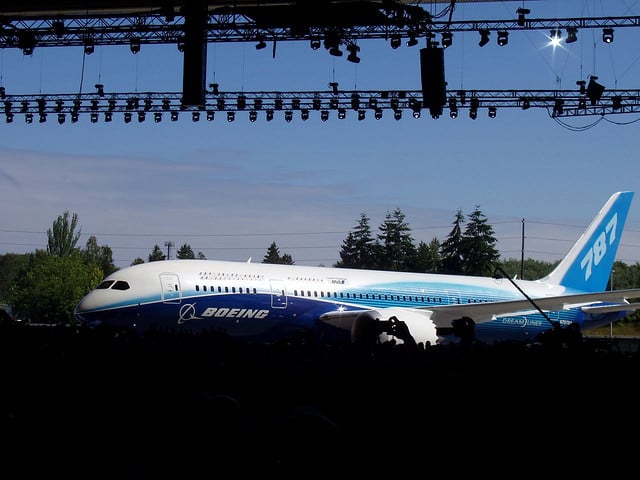 Boeing (NYSE:BA) launched the newest version of its Dreamliner aircraft at the Paris Airshow after securing 102 provisional orders worth $30 billion, applying the plane's list price of $290 million.
"The 787-10 is 25 percent more efficient than airplanes of its size today and more than 10 percent better than anything being offered by the competition for the future," said Boeing Commercial Airplanes Chief Executive Ray Conner in a statement.
The news came shortly after Boeing's rival, Airbus, notched an $11.5 billion order from United Kingdom airline easyJet for 135 models of its A320neos, comprised of 35 current generation planes and 100 next generation models.
The 102 provisional orders come from the following: 30 for Air Lease Corporation (NYSE:AL), 10 for GE Capital Aviation Services (NYSE:GE), 12 for International Consolidated Airlines Group (OTC:ICAGY), 30 for Singapore Airlines, and 20 for United Airlines (NYSE:UAL).