Wall Street bankers, managers, and executives have always been famous — or infamous — for the multi-figure incomes and bonuses they land on an annual basis. High-ranking executives will often be offered a substantial salary, seven-figure bonuses, and stock options on top. Needless to say, these guys are pretty well off.
However, since the near collapse of the whole economic system a few years ago, the public has began to take notice of how much these individuals are making, and whether it really reflects the amount of work they are doing. After a huge public outcry that resulted in the Occupy Wall Street movement, it seems the banks and other financial firms have taken a bit of notice, too.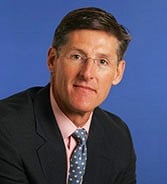 On Thursday, Citigroup (NYSE:C) announced its new pay package for their chief executive, Michael Corbat. The bank awarded him $11.5 million, but was also quick to emphasize that its new method of executive compensation was more closely tied with performance — not just of the CEO but of the organization in general.
Back in October, Citi shareholders rejected the compensation package for then-president Vikram Pandit. That vote was the first time shareholders had united to oppose compensation at a giant financial firm, reported the New York Times…