With shares of The Walt Disney Company (NYSE:DIS) trading at around $55.77, is DIS an OUTPERFORM, WAIT AND SEE or STAY AWAY? Let's analyze the stock with the relevant sections of our CHEAT SHEET investing framework: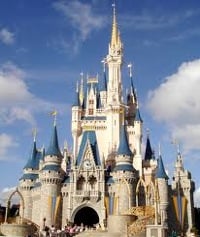 C = Catalyst for the Stock's Movement
Disney might have a knack for suspense when it comes to entertainment, but its earnings don't share that characteristic. To get right to that point, the question in the title of this article is a rhetorical one. If you have any investing experience whatsoever, then you already know that Disney's magical ride will continue.
Before we even get to a simple review of the company's fundamentals, it should be noted that more people should look at the business itself, not the stock. If you have that mind, then there is no doubt that this is a good investment. This has been the case for several decades. Who wouldn't want to invest in Disney if given the opportunity? Obviously, the brand name is about as strong as you will find, but the most appealing aspect about Disney is that it always wants to get stronger.
Disney recently bought the "Star Wars" franchise, which is likely to lead to very large profits. A new trilogy beginning with Episode VII will start in the summer of 2015. It will be directed by J.J. Abrams, the director of "Star Trek". Disney also announced that there will be new standalone "Star Wars" films released that will not be part of the new trilogy. These films will focus on characters that are not a part of the overall saga. "Star Wars" fans might be concerned, but when you combine a highly successful director with Disney, you're likely going to get good results at the box office.
As far as earnings go, Q1 EPS came in at $0.77, which was weaker than the $0.80 EPS the company reported for the same quarter last year. The earnings drop was mostly due to ESPN having to pay more for sports. Revenue increased 5 percent to $11.3 billion. This beat the average expectation of $11.2 billion. Revenue for media networks increased 7 percent to $1.2 billion thanks to ad sales, especially on ABC. As a side note, Disney already sold out advertising for the Academy Awards.
Now let's take a look at the big picture for Disney…