With shares of DryShips (NASDAQ:DRYS) trading at around $2.18, is DRYS an OUTPERFORM, WAIT AND SEE or STAY AWAY? Let's analyze the stock with the relevant sections of our CHEAT SHEET investing framework:
C = Catalyst for the Stock's Movement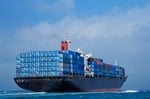 The shipping industry is in disarray right now, and that has been the case for several years. When there was demand and optimism, companies like DryShips continued to build ships in order to help fill future orders. However, everything came to an abrupt halt in late 2008. Unlike other industries, shipping didn't recover. The lack of global demand outweighed the power of United States stimulus policies. There is some renewed hope in the industry since China is now taking its own stimulus approaches. This could lead to increased demand, but that will still be offset by weakness in Europe, Japan, and to a lesser extent, the United States.
If you're a true optimist, then you will be happy to know that calls have heavily outweighed puts in DryShips recently. Even more reason for optimism is that analysts recently predicted a rise of roughly 20 percent in the Baltic Dry Index in 2013.
Save time and make money with our LOWEST ADVERTISED PRICE EVER to help you achieve your financial goals in 2013. This is a LIMITED TIME OFFER, so get your Stock Picker Newsletter now!
The biggest hurdles at the moment are oversupply, a potential increase in fuel costs, and the upcoming debt ceiling debate. In regards to oversupply, it has gotten so bad that DryShips is considering demolishing some of its 40 dry bulk carriers. The fundamentals for DryShips don't indicate smooth sailing, either. Margins are weak, cash flow is poor, and there is a Forward P/E of 43.40.
Let's take a look at some more important numbers. After that, we'll mention one factor that may be a selling point for DryShips.