With shares of First Solar (NASDAQ:FSLR) trading at around $29.51, is FSLR an OUTPERFORM, WAIT AND SEE or STAY AWAY? Let's analyze the stock with the relevant sections of our CHEAT SHEET investing framework:
C = Catalyst for the Stock's Movement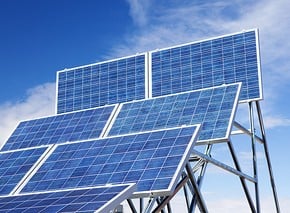 In 2007, alternative energy was scorching hot due to the rising price of oil, which had peaked at nearly $150/barrel in 2008. During this time, First Solar led the charge for solar power stocks. The stock's move was nothing short of extraordinary. However, everything came crashing down in 2011. In early 2012, the stock reached a low of $11.43. First Solar had quickly gone from penthouse to outhouse. However, the stock has performed very well since then. Will the upward trend continue? Is this a second opportunity to get in First Solar at reasonable levels?
Catalysts are critical to discovering winning stocks. Check out our newest CHEAT SHEET stock picks now.
There are two big negatives for First Solar. One is potential competition. If clean energy continues to grow, then larger and better-financed players will look to profit from it. Therefore, we don't even know who the biggest competitors will be in the future. The other big negative is that oil isn't likely to spike again anytime soon. Supply has increased and demand has weakened. As long as oil prices are relatively low, there won't be any euphoric excitement about clean energy.
Clean energy will still grow. It just won't be at the pace that we expected a few years ago. It will be at a more realistic pace. There is growth in the United States, but for now, First Solar is likely to perform better in emerging markets due to the lower cost of installations. Dubai Electricity & Water Authority also chose First Solar for construction of a PV Plant. If clean energy does end up sweeping the globe, then First Solar will be one of the largest beneficiaries.
Now let's take a look at some important numbers.