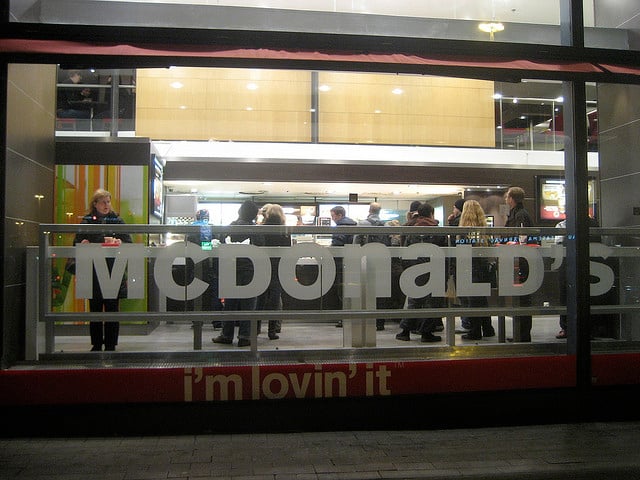 A recent report by Fast Company illuminates that your Foursquare check-ins could be helping businesses choose the best locations for their new openings.
With Starbucks (NASDAQ:SBUX), McDonald's (NYSE:MCD), and Dunkin Donuts (NASDAQ:DNKN) stores popping up on almost every corner of big cities, their specific locations seem almost arbitrary due to their sheer numbers. Consumers often question whether it is really effective to have a Starbucks coffee shop on just about every urban block, but data proves that company executives know exactly what they're doing. Planners spend a significant amount of time and energy deciding where these big-name chains need to place themselves, and they make their decisions based on data that highlights the demographics, revenue, nearby businesses, and human traffic that surround certain coveted locations.
Now, researchers at the University of Cambridge are testing another kind of indicator to see if Foursquare can prove effective at pinpointing where Starbucks, McDonald's, and Dunkin Donuts should lay claim to next. Fast Company explains that researchers looked at a number of features that affect aggregated human flow near a given location including other popular neighboring businesses, the number of industry competitors in the area, and other nearby landmarks that distinguish a location.