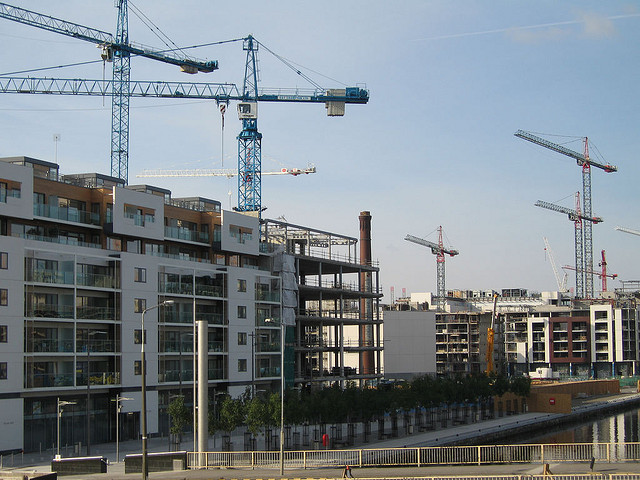 With three months left in the year, the Commerce Department is giving the economy a little boost — approving construction of houses and apartments at a extremely quick rate, according to ABC News. The approval came in at an adjusted annual rate of 1.034 million, an increase of 6.2 percent since the September rate, which was at 974,000 — this is reportedly the quickest since just before the economic crash in June of 2008.
What this means for the housing market is that "housing construction will make a much bigger contribution" in the final quarter of 2013, or so says Ian Shepherdson, the chief economist at Pantheon Macroeconomics. Shepherdson does worry about single-family home sales. Shepherdson notes that sales may do poorly in the next little while if the market doesn't see a jump in demand. "The flat trend in single-family is ominous," said Shepherdson. The permits with the largest rise were in the multi-family home construction, which had a rise of 15.3 percent to 414,000. Southern building plans were the push that resulted in the permit rates.
Single-family houses rose 0.8 percent to 620,000, markedly still below Augusts rate of 627,000. According to ABC News home ownership has been a decreasingly common trend after the recession, making apartment construction more and more important. Owning ones own home has decreased from a rate of 69 percent in 2006 to 64 percent.