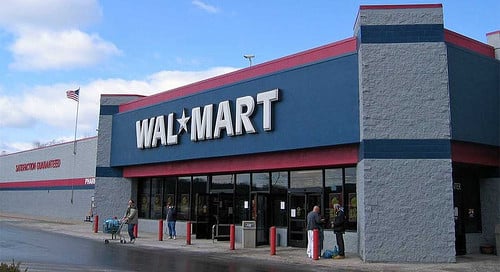 Wal-Mart (NYSE:WMT) has long been trying to break into the global retailer gold mine that is India. However, it has met with significant resistance from the country's strict international regulations, and now, members of India's Parliament are trying to ensure that the retail giant is forced to take a few steps back to defend itself before it takes any more steps forward.
According to a letter penned by the Central Bureau of Investigation, seen by Reuters, in September 2012, Wal-Mart was in violation of India's guidelines and Foreign Exchange Management Act regulations. The Bentonville, Arkansas-based retailer still denies breaking any investment rules, but the country's top policy agency is eager to prove otherwise.
Wal-Mart entered India in 2010 with a $100 million investment in retailer Cedar Support Services. After may years of lobbying, it was given the go-ahead to set up shop in September, predicting that it would open its first retail story within two years.