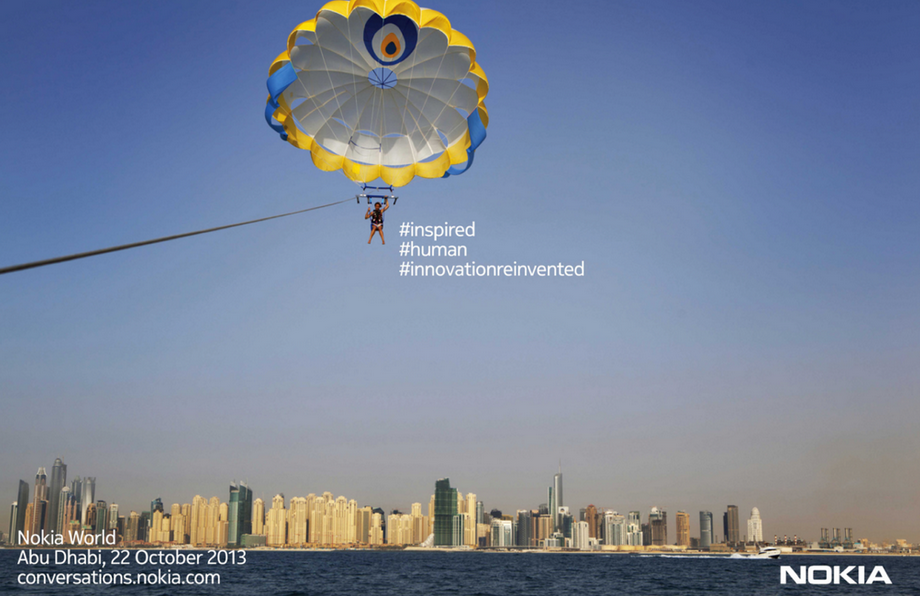 Nokia's (NYSE:NKE) highly anticipated Innovation Reinvented event is still about one month away, but industry sources are already confident they know what's to come. The event will take place October 22 in Abu Dhabi, and after several teasers were sent out from Nokia via Twitter, analysts are erecting big expectations.
According to The Verge, Nokia is expected to launch at least six new devices at its event next month, and at least two of them will be new Lumias. The report credits sources "familiar with Nokia's roadmap" for its insider information, and also highlights a prediction that there will be a range of new accessories, one of them being "pretty special."
Rumors about the anticipated Lumia 1520 and Lumia 2520 have swirled for months, and many believe the Lumia 1520 phablet will steal the show at Nokia's October 22 event, but the Finnish company has continued to remain tight-lipped about the possibility.
According to NDTV, the Lumia 1520 is rumored to come with a Qualcomm (NASDAQ:QCOM) quad-core Snapdragon 800 processor, 2GB of RAM, 32GB of built-in storage, a nano SIM, and a microSD card slot. It also is expected to have a 20-megapixel rear camera and a 6-inch full-HD display, which the Espoo, Finland-based company hopes will convince smartphone users to jump off the Apple (NASDAQ:AAPL) iPhone train and onto the Nokia one.