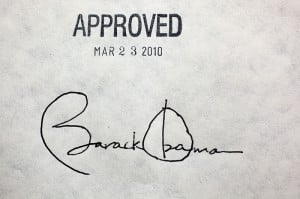 When the Affordable Care Act goes into effect next year, millions of Americans who have been without access to affordable medical care will be covered under Obama's planned insurance overhaul. However, those hoping for dental work will be out of luck.
The health plans that American consumers will be required to purchase will cover a variety of services, including hospitalization, preventive and wellness services, and psychological services. And while the coverage is fairly vast, dental coverage is notably absent.
"The ACA really falls short on adult coverage in dentistry," said Robert Faiella, the American Dental Association president. "The dental side is not really addressed."
According to the ADA, dental coverage has been on the decline for the last decade, despite the rise in children receiving benefits. The percentage of adults who go to the dentist has dropped from 41 percent in 2003 to 37 percent in 2010. As a result, emergency room visits for dental problems rose to 2 million in 2010 — more than twice the number of emergency room visits for dental problems in 2000.