With shares of Pandora Media (NYSE:P) trading at around $9.18, is P an OUTPERFORM, WAIT AND SEE or STAY AWAY? Let's analyze the stock with the relevant sections of our CHEAT SHEET investing framework:
C = Catalyst for the Stock's Movement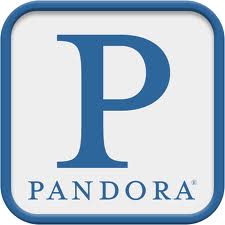 Pandora is unique in many ways. For example, if you're reading this article than there is a good chance you're bearish on the company. The short position is a massive 60.80 percent, which is up from 52.60 percent last week. It looks like investors (or shorts) are setting up their favorite positions for 2013. With poor cash flow, terrible margins, and an ROE of -29.92 percent, shorting Pandora looks like an easy play. After all, that has been the case since its IPO. However, it would be wise to do a little digging before making that decision.
For those who don't already know, Pandora offers an Internet radio service. The service is free, and you can customize your stations – comedians included. Pandora is also expanding into mobile, but this doesn't just mean the kind of mobile you're used to reading about. It also means actual vehicles. CEO Joe Kennedy has a goal of a button on every steering wheel where drivers can choose their music or comedian with ease. Vehicle manufacturers are a largely untapped market for Pandora, but Pandora is slowly increasing its presence.
Catalysts are critical to discovering winning stocks. Check out our newest CHEAT SHEET stock picks now.
If Pandora can take market share away from SIRIUS XM Radio (NASDAQ:SIRI) and use the Internet Radio Fairness Act as an effective weapon to cut down on content royalty fees, then Pandora will be a home run. Currently, Pandora must pay a minimum of 25 percent on content royalties. In many cases, it's higher than 50 percent. If Pandora wins the fight to bring these fees down to fair and realistic levels, then Pandora will quickly become profitable.
Pandora fuels itself with advertising revenues. This business model has been largely unsuccessful in the past, which is why the shorts are attacking. The only real difference between most advertising-based models and Pandora is that Pandora can offer highly targeted traffic since the radio stations are customized.
Let's take a look at some more important numbers.