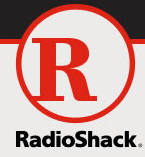 With shares of RadioShack (NYSE:RSH) trading near $3, is RSH an OUTPERFORM, WAIT AND SEE or STAY AWAY? Let's analyze the stock with the relevant sections of our CHEAT SHEET investing framework:
T = Trends for a Stock's Movement
RadioShack is engaged in the retail sale of consumer electronics goods and services through its RadioShack store chain. The company operates in two segments, U.S. RadioShack company-operated stores and Target Mobile centers. The U.S. RadioShack company-operated stores segment offers a number of wireless communications, computers, tablets, e-readers, home electronics, and other related products. The Target Mobile centers segment offers wireless handsets with activation of third-party postpaid wireless services. RadioShack operates stores throughout the United States, Puerto Rico, and the U.S. Virgin Islands.
On Thursday, RadioShack shares were down severely after a report that the company is thinking about hiring a financial adviser to aid in repairing its balance sheet. Sources told trade publication Debtwire that RadioShack plans to accept offers for a financial adviser in the coming weeks to examine a possible a balance sheet fix while it faces a series of debt maturities, escalating cash burn, and swollen inventory levels. Consumer electronics will always have their place in American homes, and if RadioShack can repair its business, it stands to see consistent profits.