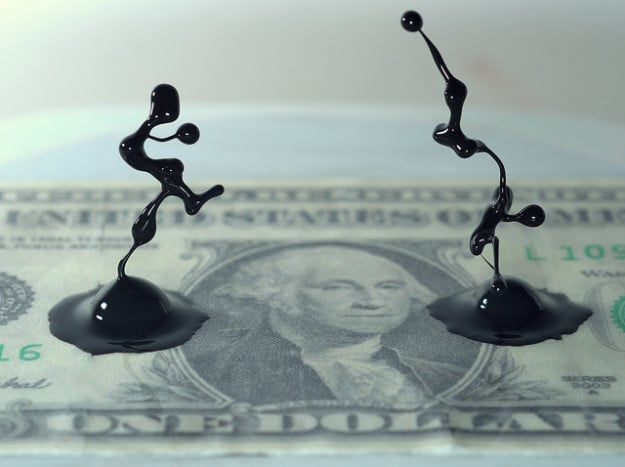 "The US is charging past traditional suppliers like Russia and Saudi Arabia and new kids on the block like Brazil," Andrew J. Slaughter, vice-president of oil and gas research at IHS, told the Oil & Gas Journal regarding the boom in United States oil production. The growth of domestic energy production was under the spotlight at the United States Energy Information Administration's 2013 Energy Conference earlier this week, while regulatory, market, and legal barriers to U.S. energy exports were also the topic of discussion at a Tuesday hearing conducted by the Energy and Power Subcommittee of the House Energy and Commerce Committee.
Surging U.S. oil production and greater energy conservation are currently helping to keep a lid on oil prices worldwide. In its annual statistical review, BP (NYSE:BP) reported last week that oil output rose 14 percent in 2012. The million barrel-per-day increase in output was the largest increase for any country last year, and the largest single year gain in U.S. history. While oil prices are currently teetering close to the $100-per-barrel market, they have not crossed the $100 line in more than a year.
"The tidal wave of oil coming out of the United States helped to [quench] the market's thirst," Blake Clayton, a Fellow for Energy and National Security at Council on Foreign Relations, told CNNMoney. "Tremendous increases in energy efficiency in the United States and Europe are helping to soften the market."
As the Energy Information Administration's petroleum status report showed Wednesday, the United States is "very well supplied," as McAlvany Financial Group Chief Executive Officer David McAlvany told Bloomberg.